Our Studio
The software for our interactive products is developed in our very own ISC Studio, such as the special software for our interactive BRYM Table.
Additionally, our ISC Studio also takes care of the technical aspects of our other products, such as the technology behind the Activity Wall and Experience Wall, including the buttons and motion sensors. Finally, all products are thoroughly tested and adjusted when needed.
This way, everything will work optimally for our end users!
Easy and user-friendly
We aim for the best user experience for everyone who uses our play concepts, from players to the ones who are responsible for maintenance.
Our team of ISC developers makes sure that the software on our interactive products such as our interactive BRYM Table is correctly installed and carefully tested.
All that's left for you to do, is to plug and play!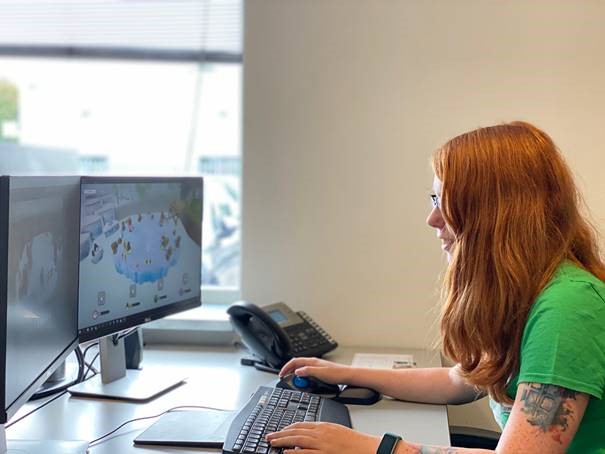 Customizable software
We can adjust and personalise even the smallest of things within our software, such as custom-made games and screensavers with your logo.
For example, we create our BRYM Table software to fully match the look and feel of your organisational identity. By incorporating your logo into the software, you will surely create a positive brand experience for your clients and their visitors.