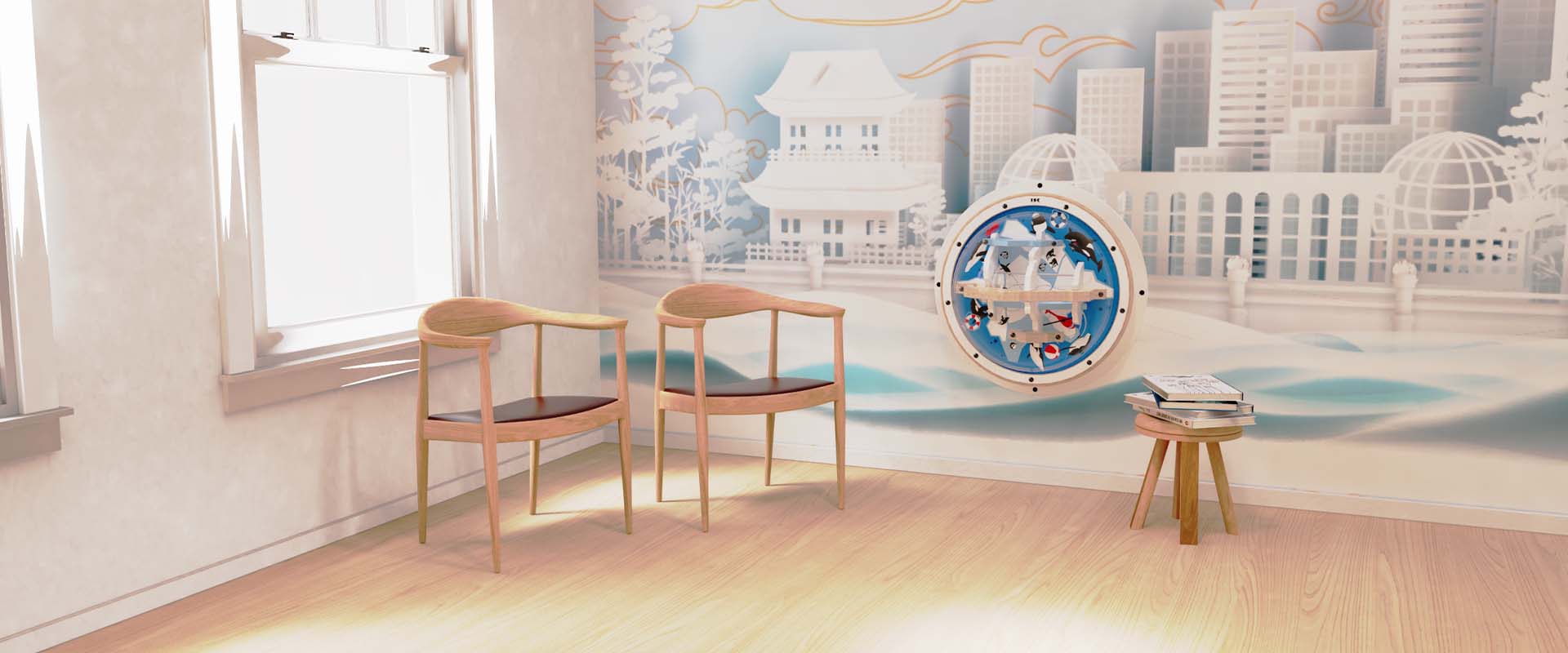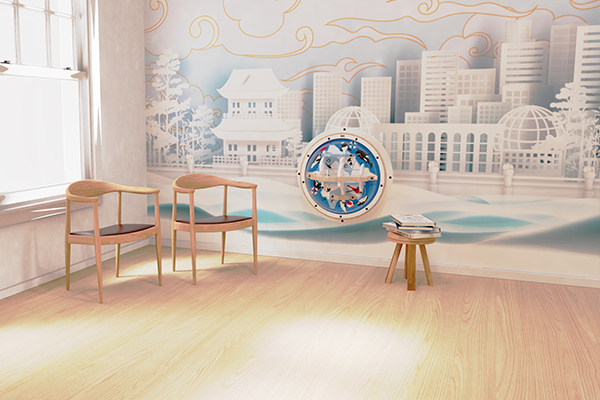 Tip of the Iceberg
This wall game contains an interesting puzzle inside a transparent dome, and lets elderly players exercise their eye-hand coordination in a safe, playful way. By gently spinning the wheel around, the little ball within can be guided through a challenging 3D maze. An accessible but impressive play experience that helps keep motor skills up to standard!
Contributes to good eye-hand coordination
Simple and endlessly fun
Takes up minimal space
This wall game contains a beautiful 3D environment inside a durable, see-through dome. The wheel is easy to hold onto and to spin around, and does not require much strength.
The design has neutral colours and a intricate winter landscape. If you look closely, you'll spot all kinds of fun animals and details, from orcas and whales to penguins!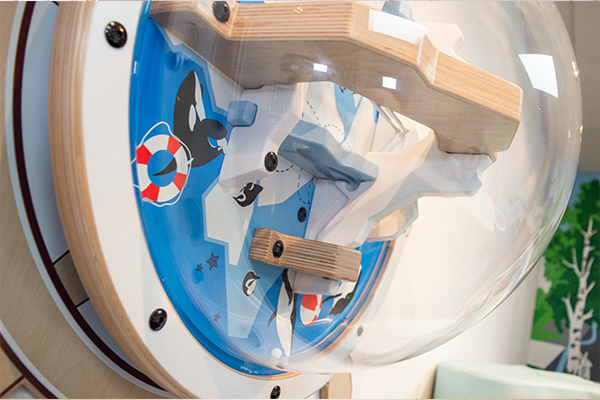 Have a look at our other wooden modules: