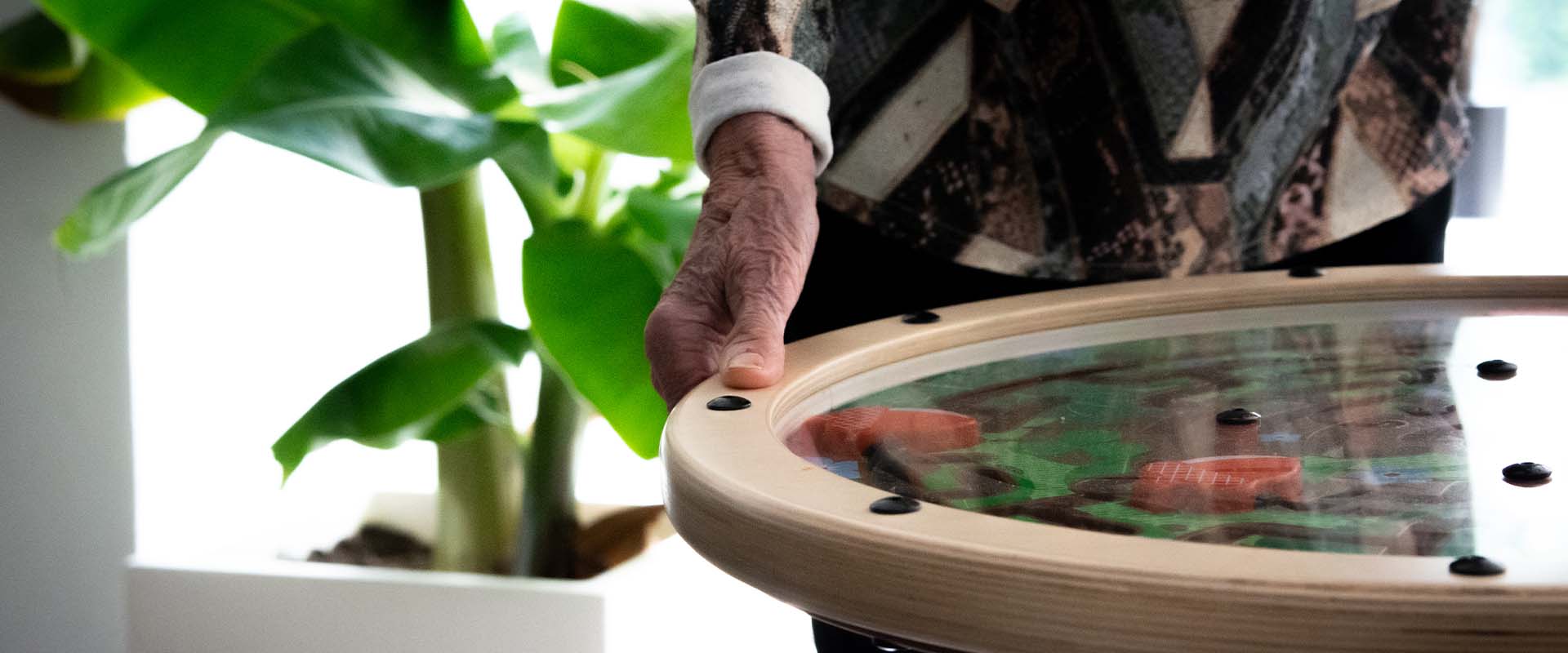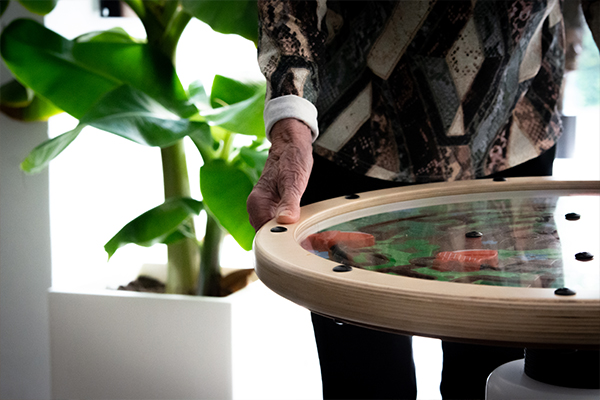 Swinging Top Maze
This self-contained play module has a special labyrinth with a small ball that can be guided to its destination. This game is played by tilting the table top, and letting the ball roll in the right direction.
Trains the eye-hand coordination
Can be played independently
Available in two heights, for seated and upright play
This specially designed maze is a colourful closeup of a lush forest surrounded by soil, grass and flowers, acorns and bird footprints.
Some paths lead to dead ends, some go through tunnels, and some lead into other paths. It is up to the player to eventually find a way through the labyrinth at their own pace.
This wooden module stands on a secure, weighted pedestal and has a durable, transparent plate to look through. The round table top is stable without wobbling, and provides slight resistance that helps train the strength of hand and arm muscles in order to get the ball rolling.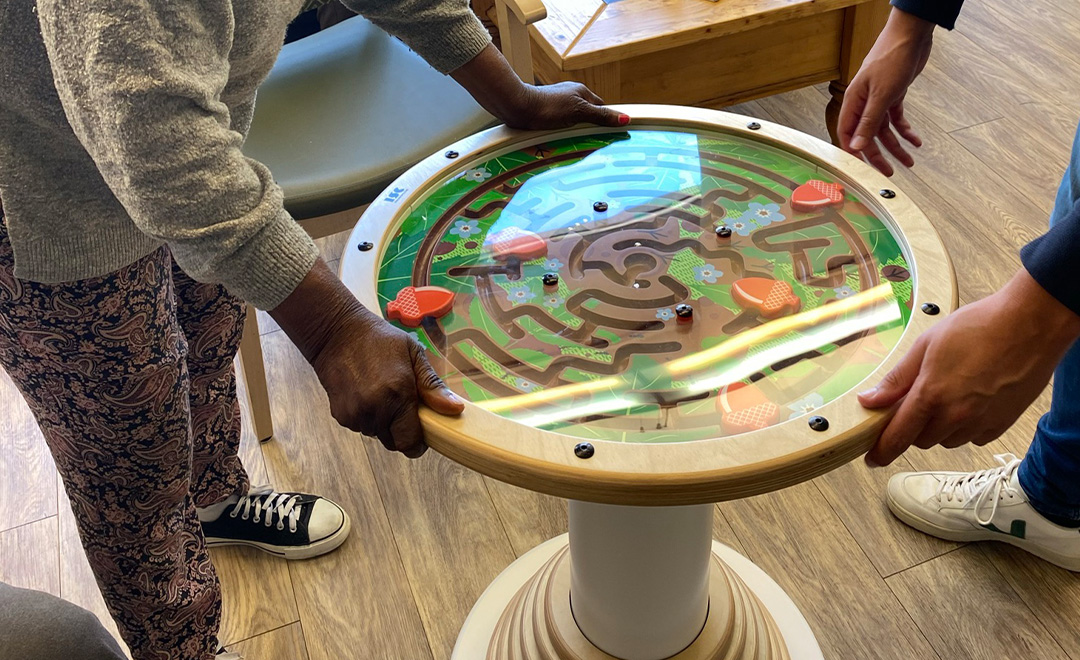 Have a look at our other wooden modules: