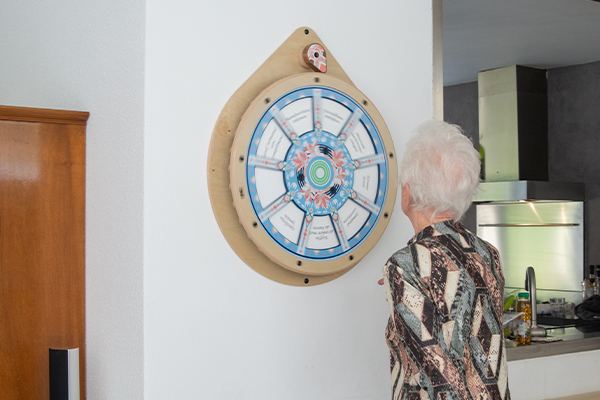 Inspiration Wheel
The most fun way to pick activities together; let every one of the residents in the nursing home give the wheel a spin, and wait in anticipation on which activity the arrow will stop!
Creates engagement
Light and easy to spin
Filled with fun activities, and the option to add your own
The interesting design on the front side of the Inspiration Wheel creates a beautiful effect while letting the wheel spin, and the arrow provides a fun sound effect. Each time someone gets to spin the wheel, it ends up being a surprise to which activity the arrow will point.
This wheel of fortune is light and easily spins on for a long time, which creates plenty of excitement while waiting for the results. The smooth wood is soft to the touch and easy to grab on to.
Aside from the included activity cards, it is also possible to add your very own activities with a set of blank cards. This way, you can include activities that are typical for your organisation, or some of the residents' own hobbies, into your daily routines!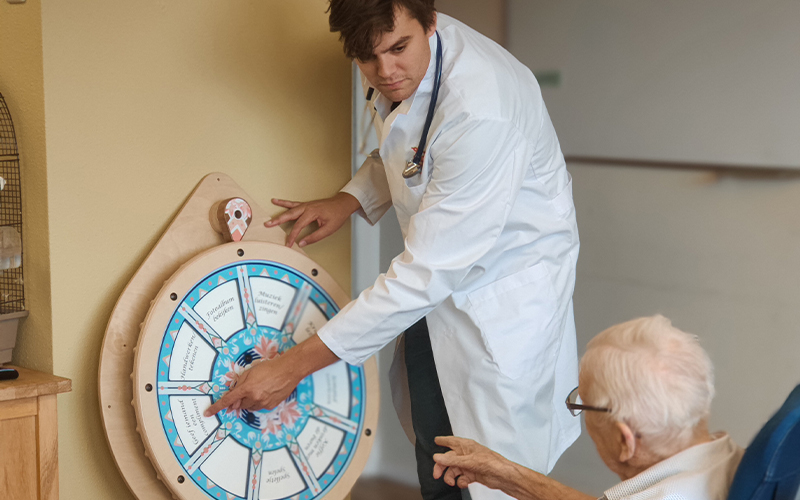 Have a look at our other wooden modules: