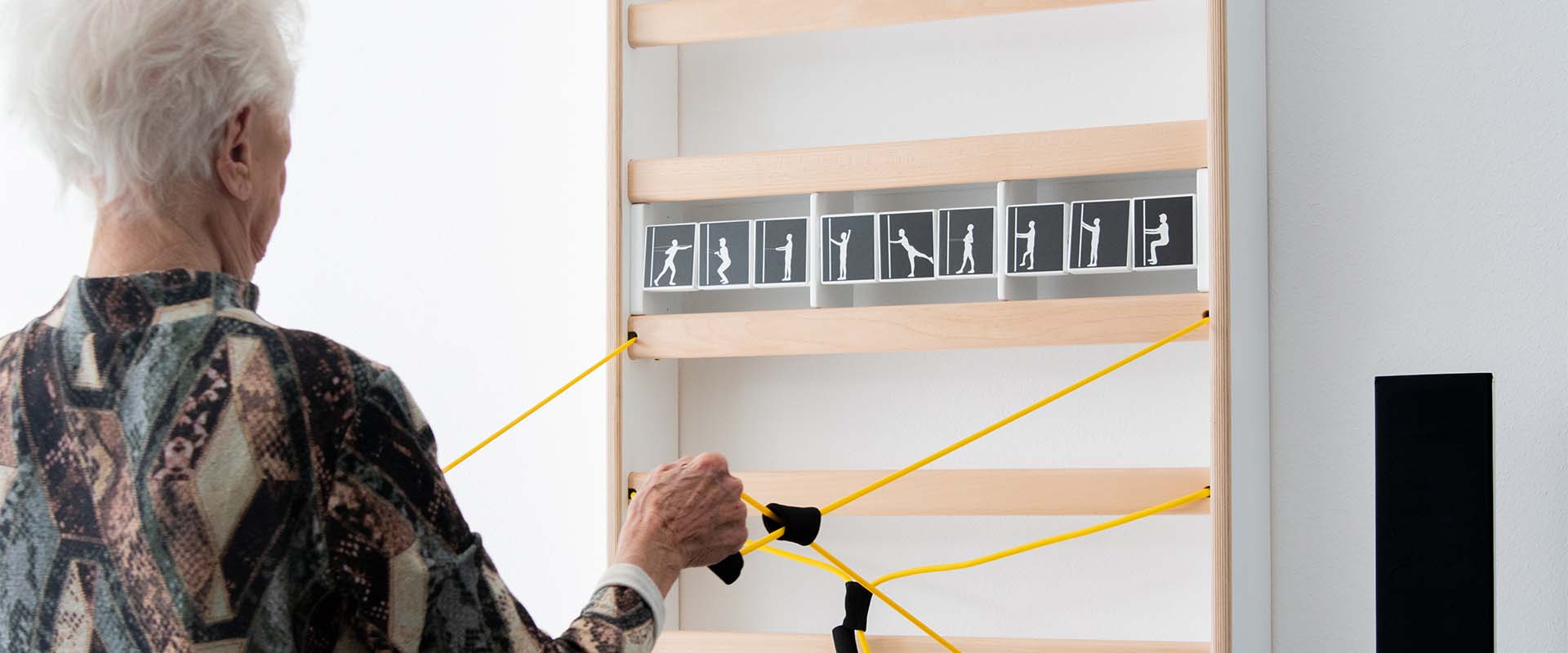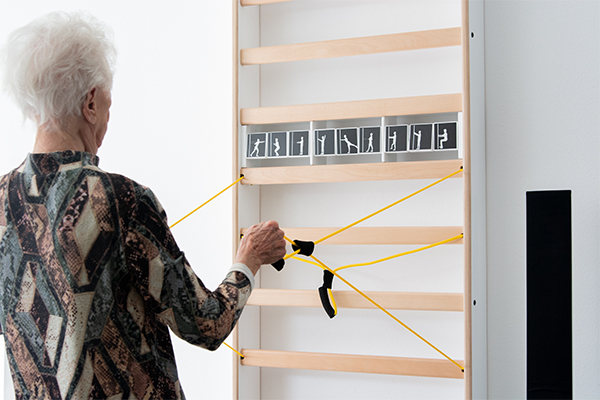 GYM Swedish Ladder
For the elderly who want to exercise more in a safe and comfortable way, we've created a sturdy wall bars with carefully selected exercises that offer a suitable challenge. This therapeutic gymnastics ladder makes it possible to perform movements in a controlled manner, and keep the body strong and supple. This wooden Swedish ladder is ideal for different kinds of elderly training, from resistance training to flexibility and strength training.
Safe exercises
Perfectly independent or with supervision
Helps contribute to coordination skills
Even when selecting materials, everything has been taken into consideration. Both the wood and the grips are soft to the touch and are easy to hold tight.
The elastic bands offer an appropriate challenge, and the wooden blocks at the top of this gymnastics ladder depict various exercises. Every time an exercise has been completed, the wooden block can be flipped, eventually showing an encouraging message.
With these simple to use wall bars, the residents will develop more confidence and will find the joy in regular exercise!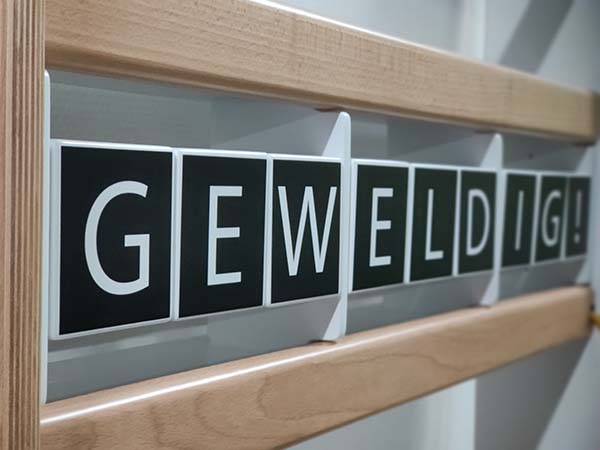 Have a look at our other wooden modules: